SERVICES — Pregnancy and Postpartum
---
Pregnancy and postpartum can be the most joyous phase of a woman or couple's life but it can also be very challenging due to changes occurring on multiple fronts.
Overwhelm may result from:
Hormonal changes due to pregnancy postpartum
Changes to the relationship
Role changes or overload
Illness
Moving
Financial problems
Social isolation
Family conflicts
Sleep deprivation 
Anxiety and/or Depression may result for a woman or her partner – this is primarily caused by the hormonal changes of pregnancy and postpartum.
This is NOT YOUR FAULT!
If you experience some or all of the following:
Sadness, weepiness
Loss of interest in relationships and activities
Difficulty sleeping
Appetite changes
Feelings of worthlessness
Hopelessness or thoughts of death
Irritability is very common
The GOOD NEWS is that help is a phone call away! This is very treatable!
Contact Cathy Berman today for a complimentary consultation to explore how you may work together.  510-798-6570
---
TIP SHEETS — See Cathy's Tips to Help Prevent or Decrease Anxiety and Depression During Pregnancy and Postpartum›
See also: Sleep Issues During Pregnancy and Postpartum›
(Free pdf downloads)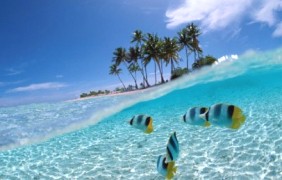 Easing the Wild Ride of Pregnancy and Postpartum — first it was me, then us, then family…
Talk therapy, information and increased support – partners, groups, friends, family can help to get you feeling like your old self again.
In rare cases, consultation for medication that is safe and effective may be recommended to give you a buffer.
---
Cathy has received specialized training from these two organizations: