SERVICES — Pregnancy Loss
---
Miscarriage is the most common type of pregnancy loss, according to the American College of Obstetrticians and Gynecologists. Studies show that 10-25% of all clinically recognized pregnancies end in miscarriage. This loss can be most traumatic for a woman, and can affect her family and friends as well.
My 25 years of working with women in Women's Health Care as a Nurse Practitioner and the past 7 as a Psychotherapist, has given me a unique perspective and compassionate understanding for the emotional, physical and spiritual aspects of pregnancy loss. 
Feelings after an abortion — You may experience a complex combination of feelings at any point after an abortion. This is often not an easy decision to make. Feelings may be a result of factors or circumstances surrounding your decision such as career path, timing of parenting, finances or partner relationship.
Give yourself permission to let go and feel better. This is an opportunity to clarify your values and what is important to you going forward. Step outside yourself and ask," If this was my sister or my best friend and she made this choice, what would I say to her?"
TIP SHEET — See Cathy's Tips for Women Experiencing Pregnancy Loss ›
(Free pdf download)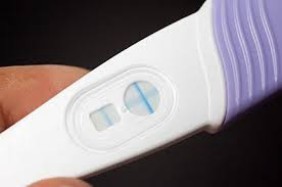 Therapy can be a safe and non-judgmental place to explore decision-making, your range of feelings, family and spiritual beliefs and to expand your support.
---
Contact Cathy Berman today for a complimentary consultation to explore how you may work together. 
510-798-6570
---